Published on Chicago Tribune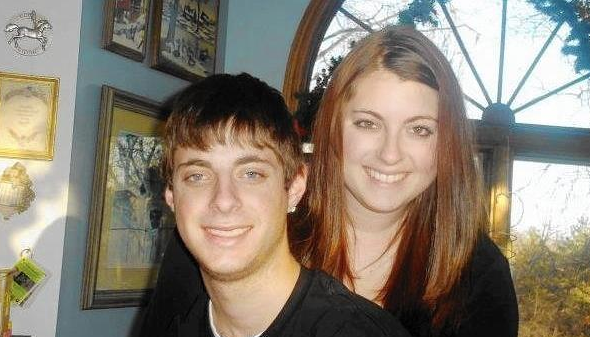 Federal legislation aimed at reducing heroin and prescription opiate deaths — initiated locally and named for a Lake County man who died of an overdose — was signed into law Friday by President Barack Obama.
The bipartisan Comprehensive Addiction and Recovery Act — known informally as "Lali's Law" after Stevenson High School graduate Alex "Lali" Laliberte — includes provisions to increase access to the life-saving antidote naloxone throughout the United States.
The U.S. House passed the legislation by a 407 to 5 vote, and the Senate passed the bill 92 to 2 this month.
Laliberte's sister, Chelsea Laliberte, is a co-founder of the Lake County Opiate Initiative and has been a leader in state and federal efforts to create legislation to address heroin and opioid addiction.
Following a Monday opioid presentation to a summer school health class at Stevenson High, Chelsea Laliberte expressed her elation over new laws adopted by Illinois and now the federal government.
"This is monumental. It's been decades since Congress passed any (major) legislation on addiction," she said. "Mission accomplished for now. Moving forward, there is always more work to do, but now the nation is going to respond to the program."
The law approves $181 million in funding for states to battle heroin and opiate addiction through efforts from naloxone to education, and new emphasis in courts on treatment instead of incarceration. U.S. Rep. Robert Dold, R-Ill., who sponsored the bill, hopes to increase funding in the near future.
Rutter: Opioid treatment law actually was 'the least we could do'
Dold and Laliberte said the funding will be put toward programs that include providing naloxone to first responders in law enforcement.
It also will provide grants for pharmacy-prescribed naloxone programs, specific programs for veterans and pregnant women with opioid addiction and drug court programs that will focus on treatment over incarceration in appropriate cases.
"Working with the Laliberte family from Buffalo Grove, we wrote and passed Lali's Law to help save lives and spare families from the pain of losing a child," Dold said. "Getting this bill signed into law with overwhelming bipartisan support is a perfect example of what we can achieve when we set aside partisan differences to help families."
Dold said that between 2001 and 2014, there was a three-fold increase in prescription drug overdoses and a six-fold increase in heroin overdoses in the United States. He added that heroin now takes a life every three days in Chicago's collar counties, and more than one life every day in Cook County.
"Together, we've ensured that Alex's lasting legacy includes helping others get a second chance at recovery and saving their families from heartbreak," Dold said.
On May 12, the legislation passed the House of Representatives 415 to 4. Dold was then named to a conference committee to reach a compromise between the senate version of the Comprehensive Addiction and Recovery Act of 2016 and the House version. Dold secured Lali's Law's inclusion in the final package that was signed Friday.
In Lake County, more than 90 lives have been saved with naloxone since a new program developed by the Lake County Opioid Initiative was introduced to equip first responders with the overdose antidote. With increased access, the World Health Organization predicts naloxone could save another 20,000 lives every year, according to Dold's office.
"With the President's signature, change around behavioral health will begin, stigma will reduce, and those impacted can slowly heal from the destruction caused by this epidemic," Chelsea Laliberte said. "Americans will be able to access affordable, evidence-based, individualized care, and states will no longer be dependent on their budgets alone to provide basic public health education and supplies such as naloxone."